Welcome
Asking for help is a sign of strength.
I am a Licensed Professional Counselor with over 20 years of professional work experience. I have experience in helping clients with anxiety, agoraphobia, panic disorder, social anxiety, fears, OCD, Postpartum anxiety, depression and life stressors.
My approach is compassionate, non-judgmental and incorporates individual needs and interests. Sessions entail clarifying values and what brings meaning to one's life, and develop effective tools and intentions. Therapy can be a challenging space. I find great importance in the therapeutic relationship and aim to provide a safe and comfortable space for individuals to be authentic in sharing their story, and working through a variety of issues.
I believe in treating everyone with respect, sensitivity, and compassion. I will tailor our dialog and treatment plan to meet your unique and specific needs. Taking the first step to sign up for therapy can take courage and I am proud of you for getting started!
I am a virtual practice, with sessions held on a secure video platform, and I serve residents of South Carolina. The video format allows you to talk from the comfort of your home or office, and requires less travel time to get to appointments.
---
Please contact me to schedule a free initial consultation.
‪(919) 745-8552‬     |     Send Email
I look forward to helping you make the first step toward your well being.
---
The Benefits of Therapy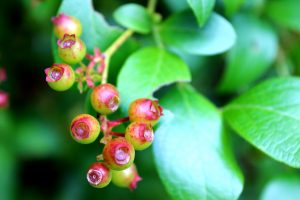 Psychotherapy can be an effective tool in providing you with the necessary support and training to overcome the challenges you face. By seeking therapy, you are taking responsibility and action to change what no longer works in your life. Many studies have shown throughout the years that psychotherapy is an effective form of treating and managing mental illnesses and other emotional disorders.
As an experienced licensed professional counselor, it is my honor to assist you in exploring your core issues and move toward a healthy, fulfilling life. Utilizing a variety of approaches including Cognitive Behavioral Therapy, Dialectical Behavior Therapy, Person-Centered, Eclectic, Somatic and more, I will work with you to create a treatment plan that is customized to meet your unique circumstances.
With honesty and compassion I will work with you to create an open channel of communication. The goal of our therapy sessions together, will be to help you develop the mental fortitude needed to lead a successful life. Additionally, we will work on the skill of self-compassion, which will allow you to move more easily through difficult times in the future, as wells as become a more productive and happier person.
"Your present circumstances don't determine where you can go; they merely determine where you start."

– Nido Qubein